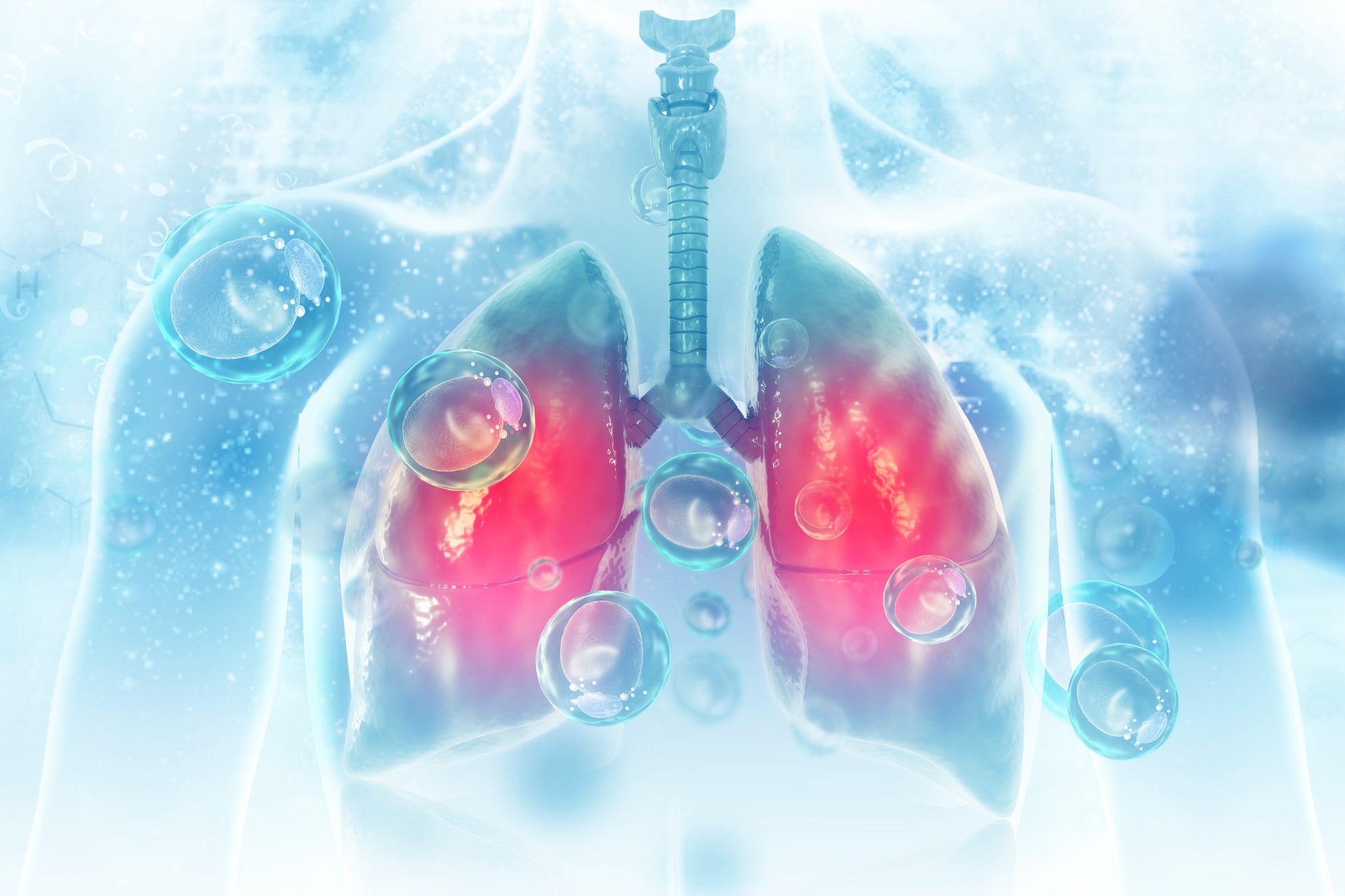 Omega-3 may improve outcomes of patients at risk for pneumonia
Cecilia A. Hinojosa, Norberto Gonzalez-Juarbe, Md M. Rahman, Gabriel Fernandes, Carlos J. Orihuela, Marcos I. Restrepo,
Omega-3 fatty acids in contrast to omega-6 protect against pneumococcal pneumonia,
Microbial Pathogenesis, Volume 141, 2020
Highlights
•Inflammation during pneumococcal pneumonia enhances complications.

•Omega-3 fatty acids are known to reduce inflammation in different health conditions.

•Omega-3 supplementation decreases inflammation during pneumococcal pneumonia.

•Omega-3 supplementation has an overall beneficial effect compared to Omega-6.
Abstract

Purpose
The aim of this study was to assess if long-term supplementation of omega-3 fatty acids or a diet rich in omega-6 fatty acids ameliorates disease severity in a murine model of pneumococcal pneumonia. We hypothesize that long-term dietary supplementation of omega-3 fatty acids will reduce inflammation, disease severity and improve survival compared to omega-6 fatty acids.

Methods
Mice receiving diets supplemented with Omega-3 or Omega-6 for two months were intranasally infected with Streptococcus pneumoniae. We analyzed survival, bacterial burden, histopathology and inflammatory biomarkers.

Results
Our results showed that Omega-3 supplementation had increased survival (p = 0.005), less bacteremia (p = 0.0001) and lower bacterial burden in the lungs (p = 0.0002) when compared to the Omega-6 supplementation. Overall, Omega-3 reduced lung pathology, in particular peribronchial inflammation and cell death. Analyses of lung homogenates showed the Omega-3 cohort had decreased levels of the inflammatory cytokine interleukin-6 and an increase in anti-inflammatory cytokine interleukin-10.

Conclusions
Supplementation of mouse diets with Omega-3 fatty acids improved survival, bacterial invasion in the blood and lungs as well as decreased overall lung tissue inflammation and cell death when compared to the Omega-6 supplemented diets. Translation of these findings in humans may improve outcomes of patients at risk for pneumonia.
---